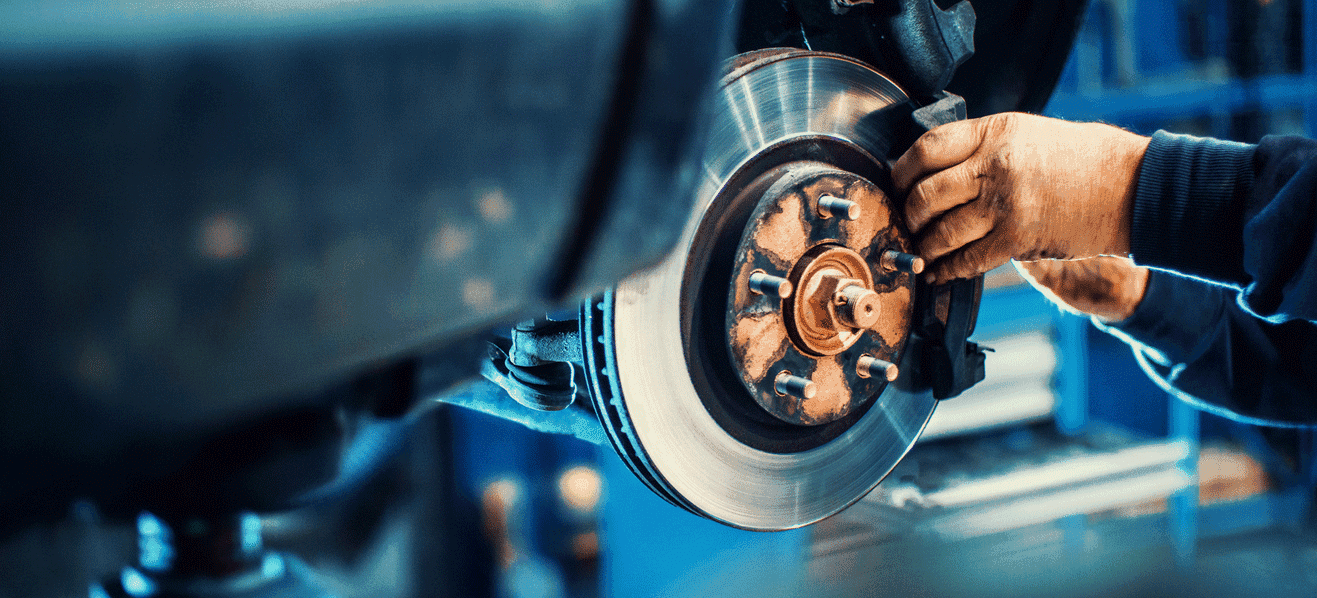 Convenient Brake Service Near Waco, TX
Auto manufacturers are taking road safety seriously these days. They're arming their vehicles with the most cutting-edge safety tech and protective equipment, from collision avoidance to parking sensors to lane keeping assistance and more.
Still, the most important of your vehicle's safety systems is also one of the simplest: the brakes. If you can't stop completely and reliably when you need to, then all those advanced safety elements won't do you much good.
That's why it's so important to keep your car's brakes in peak condition, so you can trust that they'll take care of you out on the road. If you've been putting off brake service because you're worried about the expense or the inconvenience, let Toyota of Killeen show you just how easy – and affordable! – it is to get expert brake service from automotive experts in our service center.
How Do You Know If Your Brakes Need Service?
With something as crucial as your brakes, it's always best to trust your gut and get an expert opinion if you think there could be a problem. Still, there are several signs and symptoms you can be on the lookout for that might indicate you need brake service.
If you notice any of these, get your vehicle to Toyota of Killeen for an inspection:
Your brakes don't respond as well as they should, and / or it takes more pressure than ordinary to bring your car to a complete stop.
You hear a squeaking, screeching, or squealing sound when you apply the brakes.
You feel and hear grinding when you step on the brake pedal.
There is noticeable and excessive shaking or vibrating.
You know your car better than anyone, so if you just have a feeling that something is "off," that's plenty of reason to schedule an inspection at Toyota of Killeen. Our service technicians are standing by to check out your vehicle, offer trustworthy and dependable diagnoses, and then get any necessary work done quickly and efficiently – without charging an arm and a leg!
Schedule Service at Toyota of Killeen
We know that there are lots of things you'd rather be doing than taking your car to the shop. But when your vehicle has a problem that puts your safety at risk, those other things need to take a backseat until you get the issue fixed. Luckily, Toyota of Killeen service pros value your time as well as your money, so you can trust them to get your brake service, oil change, tire rotation, or even engine repair done as efficiently as possible so you can get back to your busy life.
Schedule service now for a date and time that's convenient for you, and then let us do the rest. We'll have your brakes back to peak stopping power in no time at all.