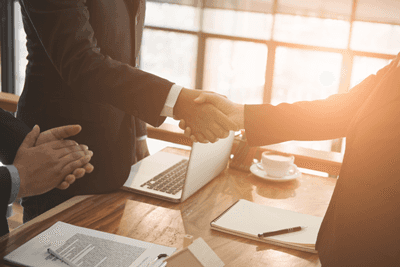 Auto Industry Careers Near Killeen, TX
After college graduation, you might find yourself seeking a job. Who are we kidding – of course you will! The world is wide open and chances are you'll need help paying off a loan or two. For those of you seeking a new job or a new career consider choosing Toyota of Killeen as your new workplace!
It's no surprise that the automotive industry isn't going anywhere anytime soon. After all, we all need some sort of transportation to get to school, work, and the grocery store. Quite frankly, the automotive industry is an excellent career. There are numerous different departments that require a certain level of expertise. At our dealership, we need workers with all types of experience. So, if you're looking for a new career, why not choose our dealership?
To help you learn a bit more about the automotive industry, we've taken a closer look below. Keep reading to learn more!
Why Work in the Auto Industry?
When you choose to work in the auto industry, you'll recognize that there are many moving parts to a dealership. For instance, if you have experience in service and maintenance, we'd love to hear from you! In fact, we have a top-notch service center where our team of highly-skilled technicians perform routine inspections as well as a variety of services, repairs, and much more.
For those of you with a background in finance, you'll fit in nicely at our finance center. Our financial gurus have plenty of experience helping drivers with financial applications, and more. If you're prepared and willing to help drivers with their questions regarding financing, leasing, and others, we want you on our team.
If you have a background in customer service, we'd love to have you on our floor, showing drivers around and helping them find the vehicle of their dreams. So, what are you waiting for? Come see us! Before you do, be sure to take a look at our many career opportunities on our site. Browse our open positions and apply today!
Automotive Jobs at Toyota of Killeen
At Toyota of Killeen, we have several job openings. Be sure to take a look on our site. At our dealership, we aim to have a dealership filled with highly-trained employees with numerous capabilities and strengths. We understand the simple fact that when we all work together, we can succeed.
Come see us at 4001 E Central Texas Expy, Killeen, TX 76543. Feel free to stop by and speak to one of our managers regarding our career options. We'll gladly listen to your goals and find out more about your experience. We look forward to seeing you soon.