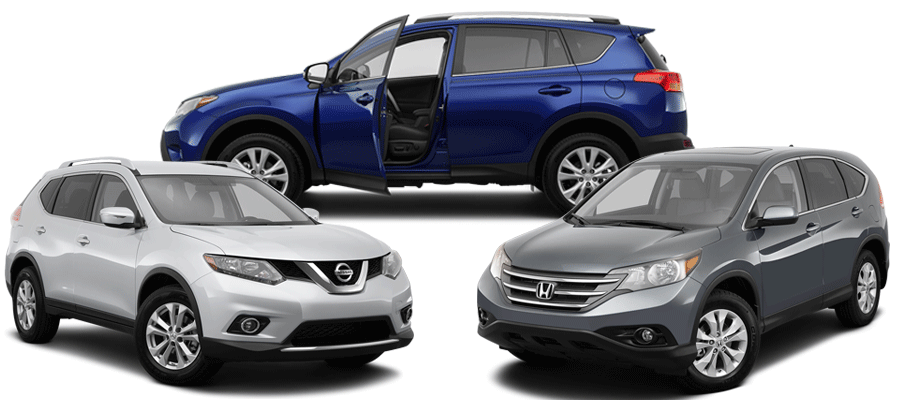 Pre-Owned SUVs in Killeen, TX
There's bound to be an SUV for virtually any driver's needs within the ever-growing SUV market. The options seem endless, and it can be hard to narrow the field with so many appealing contenders. That's why it pays to trust the experts to help you determine the right capabilities and features that suit your needs, and at Toyota of Killeen, we'd love to connect you with the SUV you've been looking for.
If you want to maximize your vehicle's value, then it makes sense to opt for the low prices and appealing variety of our pre-owned SUV selection. Drivers around Killeen already know that they can find top-quality new Toyota models on our lot, and our dealership is also home to a diverse array of reliable used vehicles as well. Whether you're interested in a recent model with advanced technology and sleek style, a dynamic road and trail adventure vehicle, or a roomy option for safe family travel, we'd love to help you find it here at Toyota of Killeen.
A Diverse Pre-Owned Selection
At our dealership, we offer a versatile range of dependable used SUVs by Toyota and other well-known manufacturers. Whenever you want to explore our selection, you might see efficient and sporty crossovers, sturdy off-road models, or comfortable three-row vehicles ready for long road trips with friends and family. We price all these options to sell, and we also offer used vehicle deals to make these high-value SUVs even more affordable.
If you already know what you're looking for, you can use the tools on our listings to narrow your search results. These tools help you filter the search by make, model, price range, plus specifics like paint color or powertrain. These SUVs come and go quickly, so don't delay when you see a model you want. Feel free to contact us to learn more about it or plan a test drive.
Visit Us at Toyota of Killeen
If you're searching for a pre-owned SUV that you can enjoy driving for years to come, we invite you to visit us in Killeen to find just what you need. Our dealership is conveniently located at 4001 East Central Texas Expressway, Killeen, Texas 76543.
Our team is standing by to work with your needs, budget, and preferences and get you into the driver's seat. Once you've found what you need, our experts can also make the financing process straightforward and clear, and we can get started when you apply for financing online.