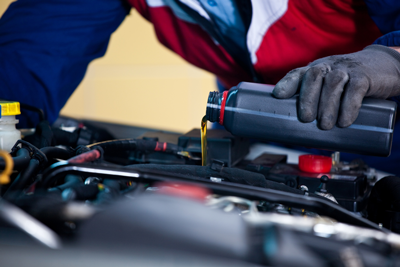 Oil Change Service at Toyota of Killeen
When it comes to owning and operating a vehicle, it's important to make sure that it's always running in tip-top shape. To keep your vehicle running smoothly, you need a dealership you can count on and trust. That's where we come in. At Toyota of Killeen, we're happy to help!
At our dealership, we understand the importance of service and maintenance – especially when it comes to receiving oil changes. We have highly-skilled specialists in our Service Center that you can count on to get the job done.
For those of you unaware of just how important oil changes are to the life of your vehicle, we're here to fill you in. Keep reading to learn more about our dealership, the importance of oil changes, and much more!
The Importance of Regular Oil Changes
You should know that oil changes are completely necessary for any automobile. After all, oil is to the blood as the engine is to the heart. You need lots of oil to make sure everything works correctly on your car, van, truck, or SUV.
To begin with, the oil lubricated the engine and makes certain that no other parts rub up against each other. The oil also helps to cool down the engine and rid it of any unwanted particles or debris. If you begin to skip out on regularly receiving an oil change, dust and debris can build up to the point that it can be dangerous and extremely hard to fix later down the road. Before you even realize it, the oil will turn to sludge and will interfere with your engine.
Since you now know a bit more about oil changes, why not come see our dealership? If you're in need of an oil change, feel free to schedule a service appointment on our site. We'll work diligently and thoroughly to make certain you're back on the road in no time at all. Come see us today!
Oil Change Service Near Killeen, TX
When you visit us, not only will you receive top-quality service, you'll also be able to take advantage of our service specials as well. Ladies, you will not want to miss out on our Women's Wednesdays events where you can relax and enjoy a complimentary manicure, service discounts, a complimentary car wash, and more while your vehicle is being serviced. Stop by our dealership today to get the oil change you need! We also offer various deals and specials, so stop by and look at our inventory too. We look forward to seeing you soon!