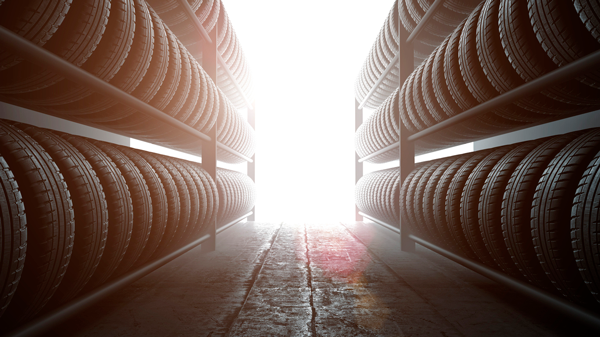 Tire Service & Replacement in Killeen, TX
We're all aware of the importance of tires on a vehicle. Just one issue with a tire and your vehicle is rendered useless, leaving you stranded on the road. At Toyota of Killeen, we make it our mission to make certain you know all there is to know about the importance of tire repair and maintenance. At our dealership, we strive for 100% customer satisfaction, but our main goal is to keep you safe and secure on the road.
We have a top-notch Service Center at our dealership for this very reason. Our team of technicians has seen it all. We know how easily drivers can slip up and forget about proper tire alignment services, oil changes, tire rotations, and much more. Since your tires are such an important part of your vehicle, we're here to fill you in and give you helpful tips and tricks on how to know if your car, truck, van, or SUV might need a tire replacement or repair.
Keep reading to learn more!
Learn About the Toyota of Killeen Service Department
At our dealership, we provide various tire replacement and repair services. We also want you to be aware of some of the warning signs when it comes to needing new tires. First of all, you'll want to examine your tires closely to see if you can find any errors. Sometimes nails and other small scraps of metal can lodge themselves into the tire, going unnoticed for quite a while. If you notice that you're constantly having low tire pressure in one tire, you'll want to have it looked at as well. You can also check the tread on your tires to see if they're wearing down on one side or the other. This is a good indicator that you might need a tire alignment or new tires.
As you can see, there are several warning signs to remember. If you think you might have an issue, don't wait. Be sure to schedule a service appointment on our site today. You can also take advantage of our many service specials as well. Don't miss out on our deals and specials!
Tire Specials at Toyota of Killeen
At our dealership, you'll find a top-quality Service Center, a wide variety of automobiles, and countless deals and specials. Quite frankly, there are many reasons for you to come see us! Our special offers won't be around for long, so stop by today. Come see us soon!